Why Choose Kina Bank for Your Foreign Currency Notes?
At Kina Bank, we understand that managing foreign currency transactions can be complex. That's why we offer a range of Foreign Exchange services, including foreign currency notes, designed to help you manage your finances with ease and confidence. Here are just a few reasons to choose us: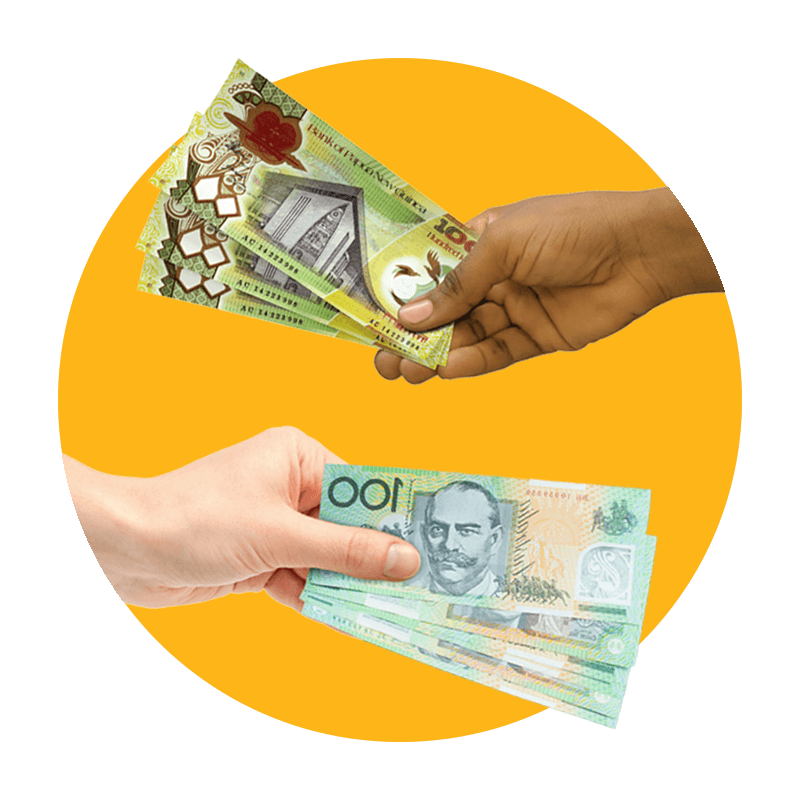 Accessibility
Our multiple locations make it easy to access our foreign currency services when you need them.
Expertise
Our experienced team can provide personalised guidance and advice on the best foreign currency options for your needs.
Trust
We're committed to providing transparent, reliable, and secure foreign exchange services to help you manage your finances with confidence.
Security
We take the security of your financial transactions seriously, and implement the latest measures to ensure your information and money are safe.
Buying Foreign Currency Notes
Step 1: Choose Your Currency
The first step in obtaining foreign currency notes is to choose the currency you need. Consider the countries you'll be visiting, and the currencies they use. You may also want to research the exchange rates for different currencies to determine the best value.
Step 2: Collect Your Currency Notes
Once you have decided on your currency, visit our Kina Bank branches for the exchange against PGK.
For POM-based customers, visit our Cameron Road Branch (Meat Haus Compound, Waigani). For customers outside of POM, visit your local Branch.
You will need to provide identifications (passport and itinerary recommended).
We strongly encourage you to pick up your notes a few days before your trip to ensure you have the cash you need.
Important Information
If you are purchasing notes of more than K5,000 equivalent, you must complete a Balance of Payment, Form C-1. If your notes request exceeds K20,000 BPNG, approval is needed.
Selling Foreign Currency Notes
To exchange your foreign currency to PGK for domestic use, visit any of our Kina Bank Branches. You will need to provide identification (passport and itinerary recommended).