Would you know card skimming if you saw it? Most people wouldn't. Card skimming is the devious act of installing devices on EFTPOS or ATM machines. Then it can steal your card info or PIN number when you make a transaction on those machines. But you can take a few simple steps to help protect yourself.
We call it the TRIPLE C method:
CRITICALLY inspect devices when you make a transaction. Look for any strange or unusual coverings or other objects on ATM slots or on EFTPOS machines.
COVER your keypad with your hand when you enter your PIN.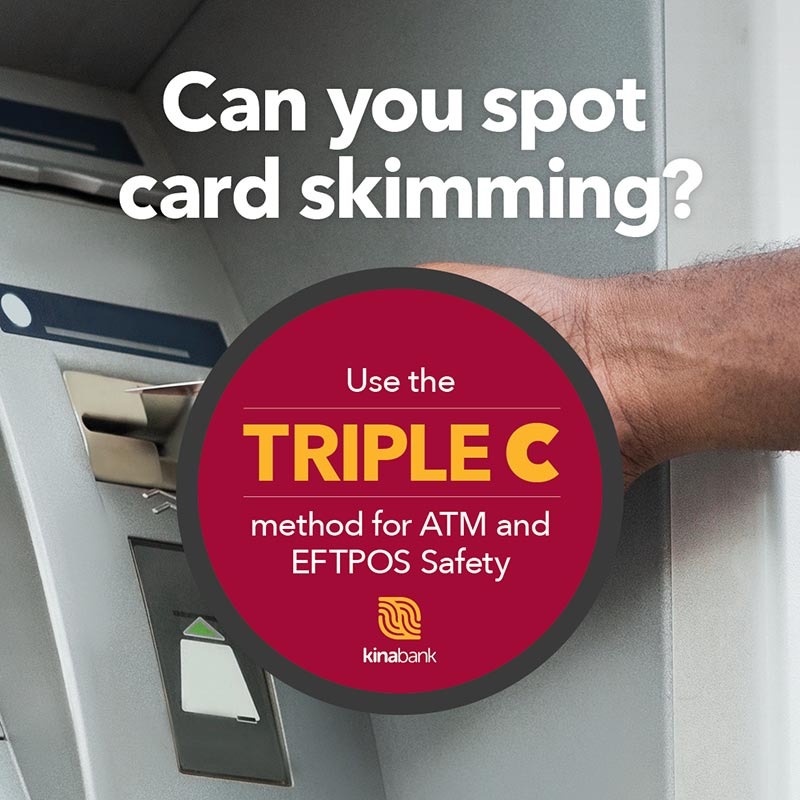 Do your banking anytime, anywhere
.
Whether it's for personal banking or business, we're committed to making your banking experience as easy and as simple as possible.