Now you can register right on your mobile phone
Whenever you dial *525# from any mobile phone and follow the prompts, you'll be able to do your common banking activities like account enquiries, top-up services, make payments, transfer funds and more! Here's how to get started: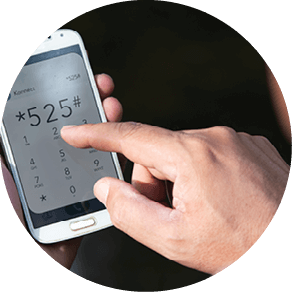 1. Dial *525#
Now you don't have to go into a Kina Bank branch to get signed up. You can register from any mobile phone that has reception.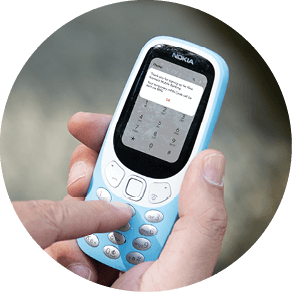 2. Follow the prompts
You'll need your account information, birth date and other personal details. See the list below and have your information on hand before registering.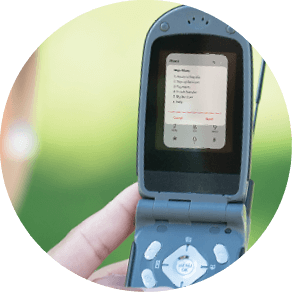 3. Start banking from your phone whenever, wherever, 24/7.
Once you're signed up you can do many of your banking activities like account enquiry, top-up services, transfers and much more.
Get the most out of Kina Konnect with these guides
Frequently Asked Questions
What is Kina Konnect?
Kina Konnect is the simple, mobile-based banking system that allows you to do the majority of your banking from any kind of mobile phone.
How do I start using Kina Konnect?
It's easy. Existing Kina Bank customers can get started right on their mobile phone. Simple follow *525# and follow the prompts. Find out more with our self-registration guide.
What do I need to self-register with Kina Konnect?
Customers will need to provide the information below after dialing *525#:
8-digit Account Number
Date of birth [DD/MM/YY]
Last 4 digits of your Kina Bank Debit Card
What are the features of Kina Konnect?
Access account balances and mini statements
Top-up services including PNG Power Easipay, Digicel, BMobile and Telikom PNG Airtime
Make credit card or loan payments
Transfer funds between your own Kina Bank accounts, other Kina Bank accounts and accounts at other banks
With My Services you can do things like manage payees, manage mobile, Easipay and change your PIN
What are the fees and charges attached to Kina Konnect?
Registering for and using Kina Konnect is free, but there may be associated fees with the accounts you manage through Kina Konnect. See our Product fee schedule.
If I am an existing Kina Bank customer, am I eligible to use Kina Konnect?
Yes. You'll just need a few details like your 8-digit account number, birth date (DD/MM/YY) and the last four digits of your Kina Bank Debit Card.
Do your banking anytime, anywhere
.
Whether it's for personal banking or business, we're committed to making your banking experience as easy and as simple as possible.